Working on a new piece! I think it might be fun to try animating this one?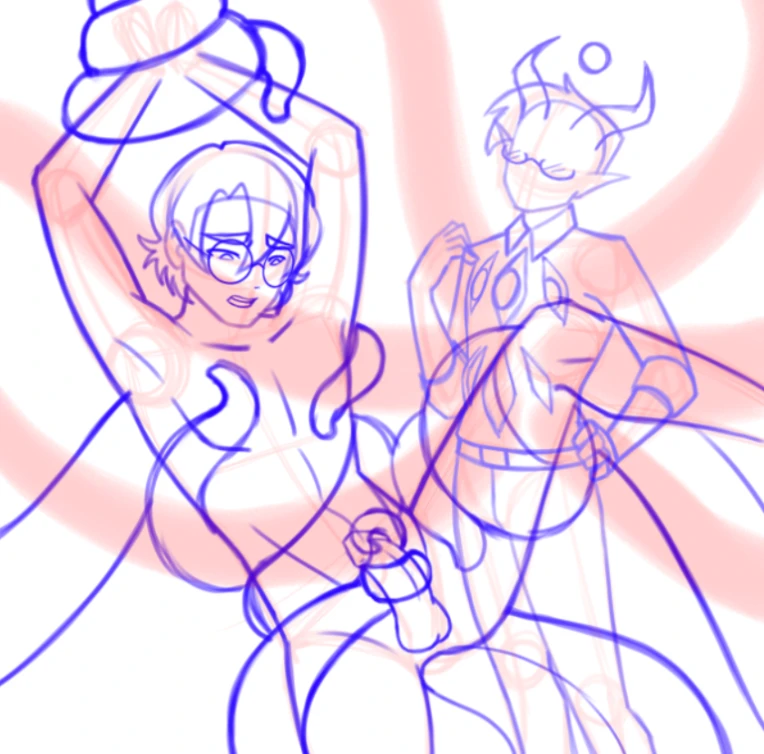 The tentacle demon is a new character who I lovingly refer to as "Tentacle Tom."
I was watching a paranormal show a few days ago, and at one point a guy tried to communicate with a spirit via a circle of 6 ouija boards. We thought, "hope that demon has enough appendages to use all those." He did. His name was Tom.
And thus, Tentacle Tom.
You need a circle of 6 ouija boards to summon him and if you do, he'll teach you astrophysics.
Or show you what other uses he has for those tentacles, depends on what you're into lmao
Also, the sphere over his head changes shape according to how he's feeling. Kind of like a chao.