Hey y'all, got a couple of things coming up!
First, if any of you have Twitter, I'm celebrating my 500 follower milestone with an art raffle, where I'll be giving away 1 NSFW animation. (2 animations if I hit 1k followers by Sept 20th.)
If you want to enter or see more details, check out my Twitter post here: 500 Follower Art Raffle (Twitter)
Raffle ends on September 20th!
Second, I'll be doing a 31-day art challenge for the month of October! I'll be using my own prompts, which is below. If you like this list and want to use it, feel free! If you make any art from this, I'd love to see it. (If you're comfortable with showing me, of course.) <3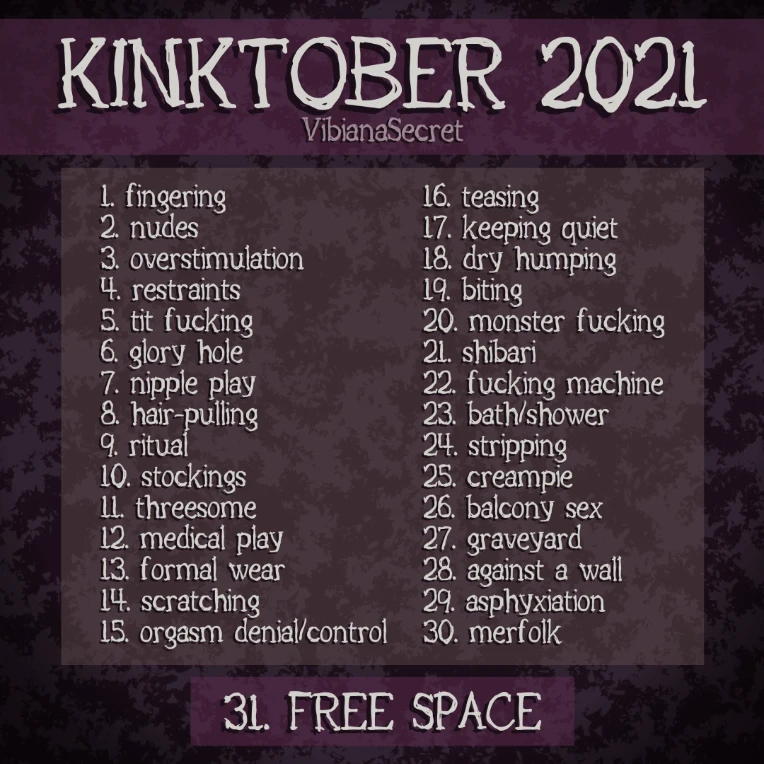 Thank you, bye have a beautiful time